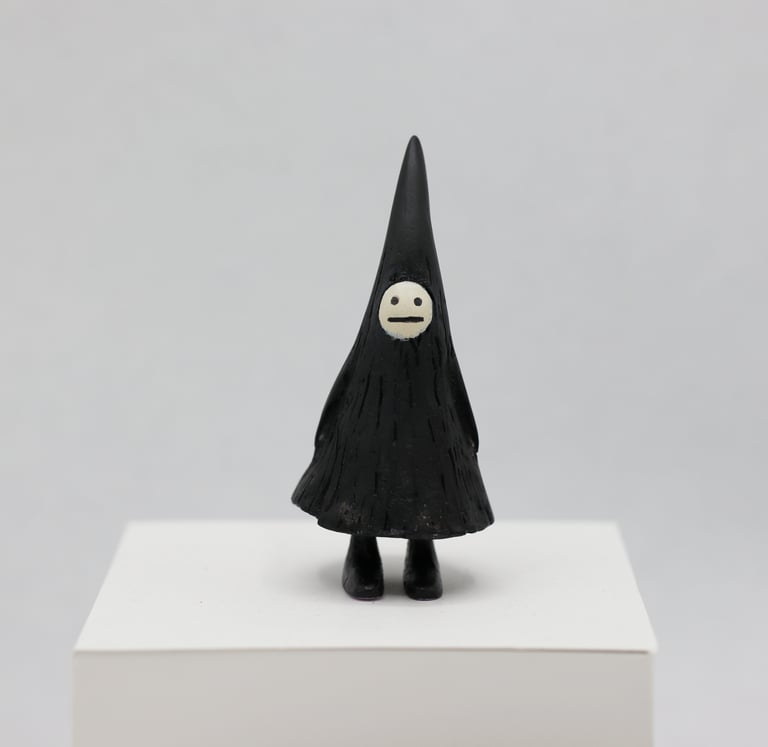 Traveling Witch - 5th Edition - Pink Feet
The 5th edition of 100 "Traveling Witch " figures by Jon Carling.
Figurine measures 2" Wide x 3 1/2" Tall
Each witch is unique, as they are all hand cast of Urethane Resin, hand painted, signed and numbered.
The 5th edition feature turquoise on the bottom of their feet to designate this specific edition.
Includes:
- ONE "Traveling Witch" figurine in fabric travel pouch
- ONE Remastered Spell Book
- ONE Witch badge
- 3 Stickers
- Signed note of authenticity
All items included are made in the U.S.A.
Share your witch's travels on the instagram page: https://www.instagram.com/travelingwitchadventures/